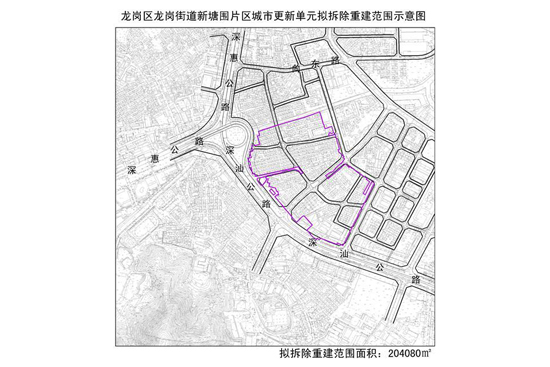 ■ Urban renewal accelerates in Longgang
In order to further develop the city, Hanking Group obtained the urban renewal project of Xintangwei area in Longgang District,Shenzhen on April 14, 2016. As the second project included in urban renewal planning in the year 2016 of Hanking Group,it will be launched and promoted together with the Liyuan- Liyi project. In recent years, Longgang District has become the forward position of the urban renewal in Shenzhen. When the trend of urban renewal meets Hanking Group that is known as the pioneer of the creative real estate, the future of Longgang will be secured with life-force and colors, and its remoulding can be expected soon.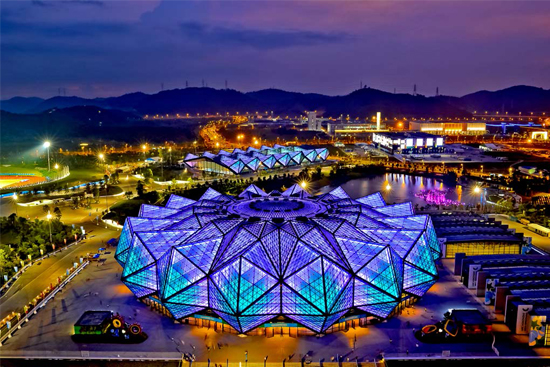 ■ Upgrading completes urban functions
The project is adjacent to the main street Shenshan Highway, and is covered by a network of two metro lines including metro line 3 and eastern fast line. In addition, the supporting facilities are fully equipped with schools, food markets, hospitals and business circles such as Suning shopping mall, Rainbow shopping center and Yiwu wholesale market. Meanwhile, the Nanyue River and Baxianling Park are also around the project, giving the project good environment in addition to the traffic and living facilities. The only thing missing in this area is a leading landmark project. After taking this project, Hanking Group will greatly accelerate the renewal of the city, and Xintangwei area is proposed to be built into a city complex integrating with residence, business and supporting facilities, equipping with large shopping center and complete public service facilities, to improve the image of the area and create a better living environment for the residents. The great value of the project will become more obvious along with the renewal of the city. Therefore, the market value of the project in the future is imaginable.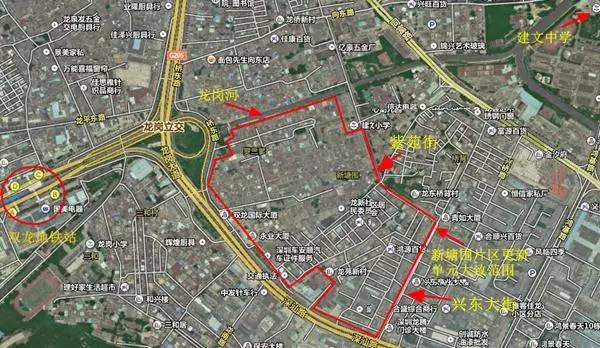 ■ Hanking intends to draw the new map at its 9th anniversary
At this 9th anniversary, Hanking Group intends to draw the new map of the city, and represents its ambition with its determined attitude. Hanking Group was incorporated in 2007, and through 9 years development, it now has developed nearly 2 million square meters land, such as of "Hanking International", "Hanking Hill" and "Hanking True Joy", and then "Hanking Peak Boulevard" in 2015, the one and only uphill luxury real estate in Qianhai FTA as well as the 350m tall global creative landmark "Hanking Financial Center" as the future headquarters of Hanking Group in the future.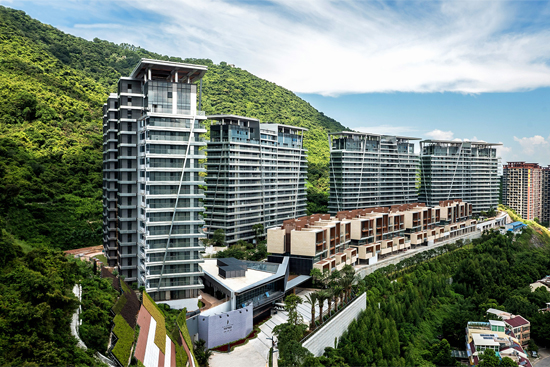 ‍‍‍‍Hanking Peak Boulevard‍‍‍‍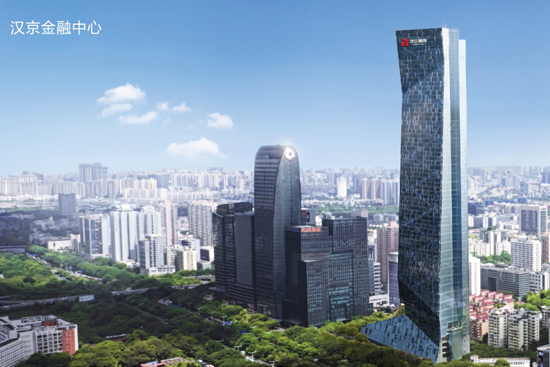 Hanking Financial Center (design sketch)
In 2016, a series of projects will be launched such as "Hanking City", the million square meters industrial complex in Qianhai, the new urban complex "Longang Baidi Center", and the urban renewal project "Liyuan-Liyi", showing that Hanking Group will again lead the new trend of the city with its creative building on the road of promoting the urban development.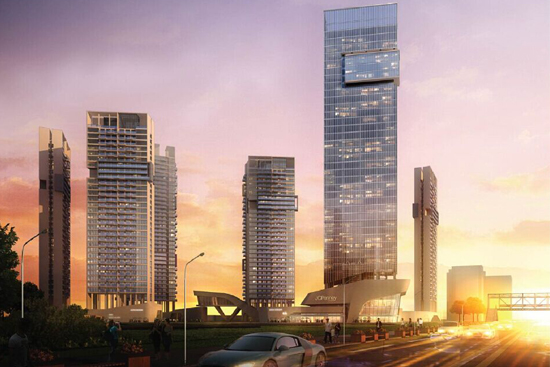 LonggangLiyuan and Liyi project – model of urban renewal (design sketch)